The History of the Arts Inc. Heretaunga Building
Our building
Arts Inc. Heretaunga and the Hastings Community Art Gallery are housed in a building of special historical significance in the Hastings district. Known as The Harvey's Building, 106 Russell Street was named for the Harvey brothers who ran a well-known retailing institution for more than 40 years, selling fine china and silverware.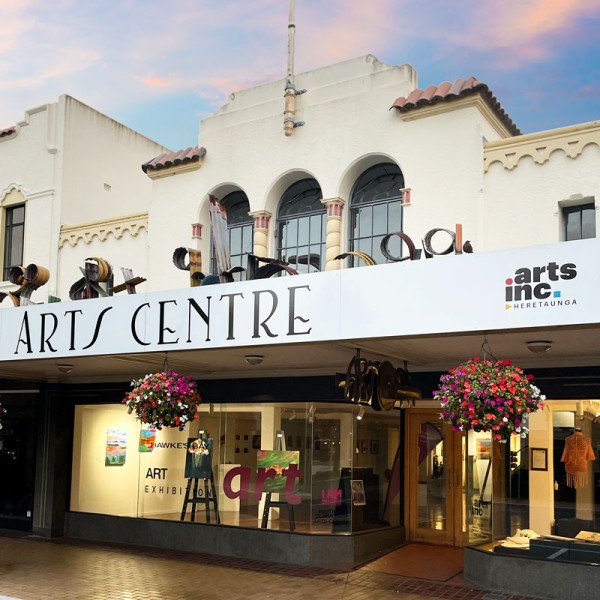 Designed by local architect Albert Garnett, The Harvey's Building was built in 1933 to replace a building badly damaged by the 1931 Hawke's Bay earthquake. The building is a stunning example of Spanish Mission architecture for which Hastings is renowned. The most striking feature of the interior is the central staircase, which was reputedly inspired by one of the brother's visits to Parisian department stores during WW1. Despite its modest size, the building interior is spacious, enhanced by a mezzanine floor which encircles the building. An art deco inspired light with a distinctive geometric design features in the centre of the lofty ceiling.
Since 1991, the building has been the home of Creative Hastings and has undergone significant restoration work to bring it back to its former glory. Large windows in the front façade and clearstory windows in the upper level ensure the building has ample natural light, making it an ideal venue for hosting art exhibitions.
In 2004, the completed restoration of The Harvey's Building won a Supreme Art Deco Award.